Wilderness Emergency Medicine ECS | Bad Milkshakes
We started our last day on Santa Cruz Island with cleaning our rooms and backpacks. It was sad to return our gear we used all week for our course. After that, we took our WFR exam to test our skills we learned all week. After making our lunch, we headed to the Harbor to catch the ferry back to the mainland. It was hard for us to leave the island. We were lucky enough to spot a few dolphins, although it was cold and miserable. We had a mini-graduation ceremony on the ferry. Our instructor gave us all certificates for WFR and CPR!
When we got back to Ventura Harbor, we got excited about getting hamburgers and fries at
In-N-
Out
. We jumped out of our vans to get our food as fast as we could. As we were sadly finishing our last bite of our delicious burgers, Mr. Calhoun got us all milkshakes. Little did we know, it was to make up for the fact that we had to go home the next day. We had no idea how to react. We were all excited to go rock climbing and backpack, but we decided to lighten the mood by gathering by a campfire making banana boats. We spent a night at Lake Casitas under pouring rain.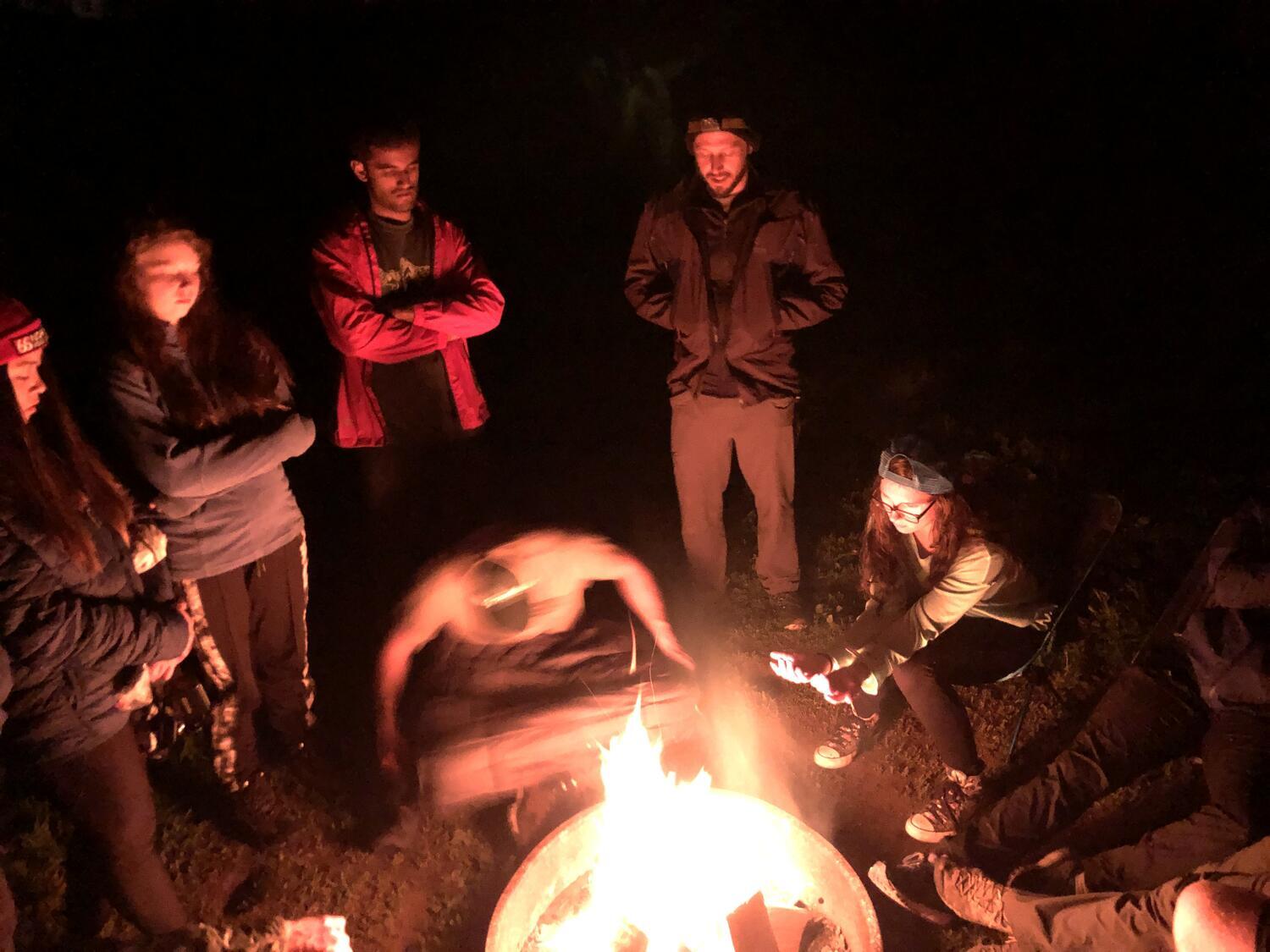 Click here to view all of the 2020 ECS blogs.