Upper School 9th-12th
Prepared for a Dynamic World
Welcome to the Upper School at The Colorado Springs School, where our academic offerings are rooted in experiential learning.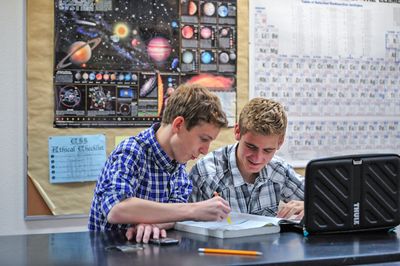 Here at CSS, faculty bring learning to life, as they present students with content that is both authentic and relevant, and prepares them to lead in our ever-changing world. Our rigorous curriculum includes a wide range of core and elective course offerings, Experience-Centered Seminars, mixed grade-level advisory groups, college counseling and social-emotional learning, which equip students with the skills and knowledge needed to succeed in college and beyond.
Walking through the hallways of El Pomar, our Upper School building, you'll see students creating, modeling, presenting, and taking ownership of their learning – whether playing an instrument in the Band, participating in a club such as Model United Nations, or conducting a lab experiment in a science class. CSS also offers a variety of Advanced Placement courses for students interested in completing college-level coursework.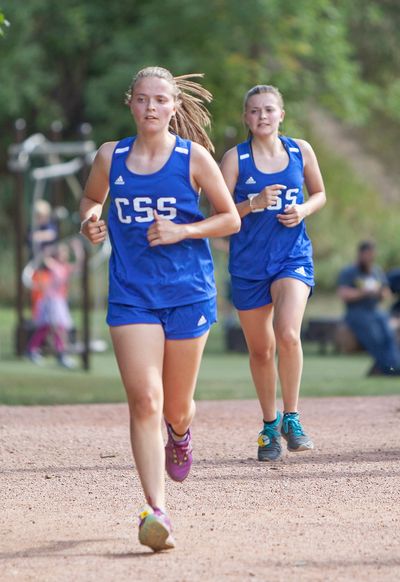 Regardless of their interests, there's something for everyone in the Upper School at CSS. Beyond the classroom, students also experience growth through our sports programs and engage with others via a robust community service program and wide range of events. These activities add significant value to students' overall high school experience, and provide authentic opportunities to practice the skills needed to function successfully and ethically in a dynamic world.