¡Hola! This morning we all reunited at "Plaza Isabel la Catolica" after the first night in our homestays. We then headed to a local university, where we took a multiple-part test to determine our levels of spanish. Our group was then split in half and we attended our classes until about 2:00 in the afternoon.

After a quick lunch break, we walked to La Alhambra. La Alhambra is a historical military fortress which served as defense for the city of Granada. It is located on top of one of the mountains that surrounds Granada. The walk up the mountain side was refreshing because we were surrounded by all types of plants, trees, and flowers, and we had just spent the last 24 hours in the center of the city. Once we arrived at La Alhambra, we met up with our tour guide and started to walk the grounds of the fortress. The fortress is very large and spread out so it took us about 3 hours to see about three-quarters of it. We first walked through the section called "Generalife," which consisted of multiple gardens, orchards, and fountains. We then continued our tour and visited the more military side of the fortress. There we learned about the different cultures that influenced the architecture in the fort.
Throughout the entire fortress there was influence from the Christians, Muslims, Arabs, and Romans. One of the most interesting cultural differences was towards the end of the tour when we came across a courtyard. On one side of the courtyard there was a beautiful stone building with a beautifully molded roof. On the other side of the courtyard there was a simple, rectangular building with part of its color faded. However, the insides of the buildings were both elegantly decorated with murals and vibrant colors. These two buildings were an example of how the Christians think that wealth should be shown on the outside and how the Arabs think that wealth should only be seen within.

After our amazing (but long) afternoon at La Alhambra, we all headed back to our homestays to eat a tradicional dinner with our families and to talk about the amazing experiences we had had that day.

Hasta Luego.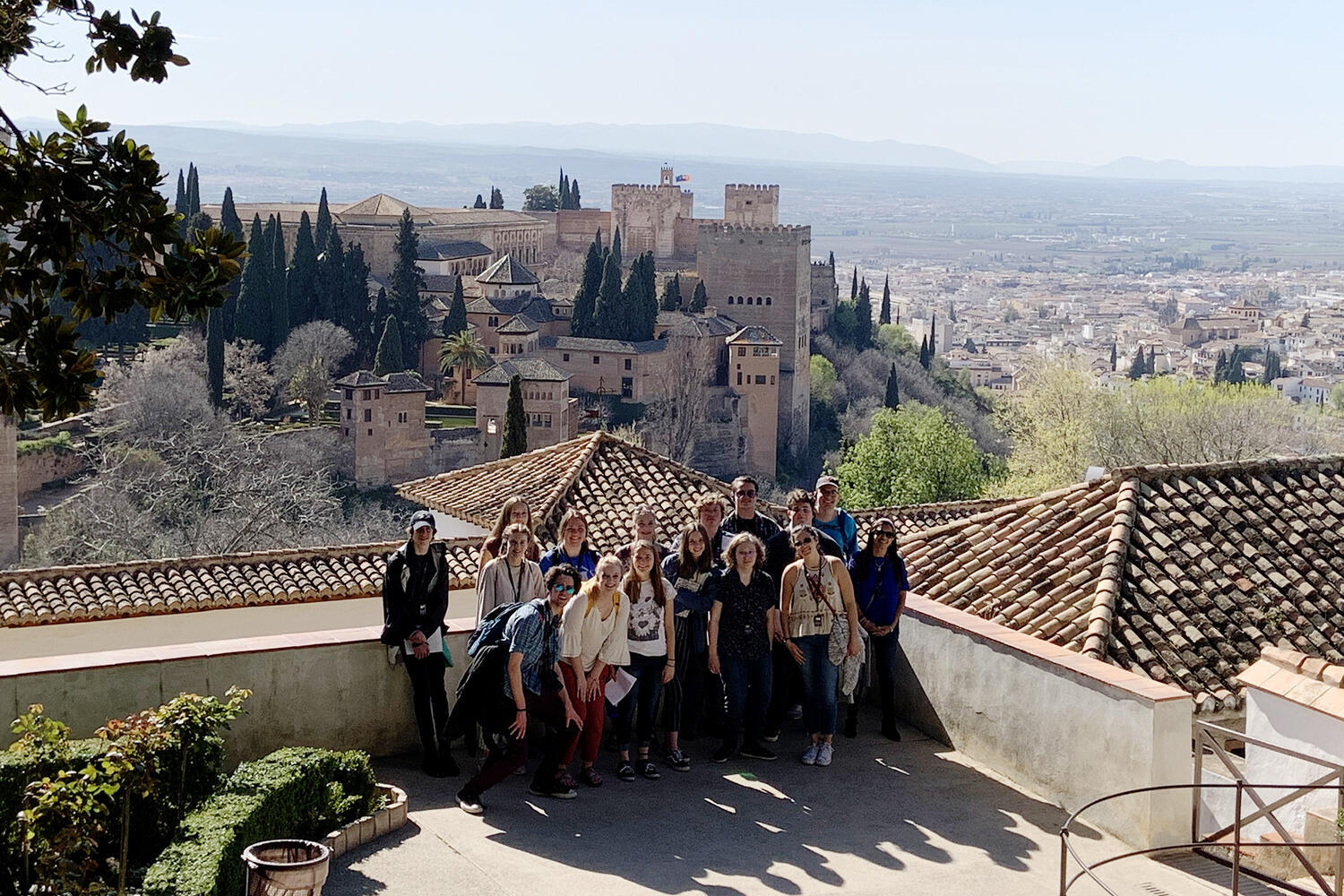 Click here to view all of the 2020 ECS blogs.