Tall Ships ECS | Parrotfish, nurse sharks, sea shanties, and more!
After our first day on the Roseway, we climbed down to the bunks and woke each other up every hour for anchor watch. This watch consisted of checking the bilge levels, the ship's batteries, and the weather. Each hourly group recorded this information in the ship's log. When Ray finally arrived we were woken up around 7:30 for breakfast. This morning's meal was French toast and we all ate happily before beginning our morning chores. As soon as the bunks, deck, and galley were clean, we set sail with all four sails. It took everyone on board to hoist the sails and coil the lines. Once sailing, we split into our watch groups and began a rotation of active watch, knot tying, and educational lessons on points of sail.
After a great lunch of curry, we continued sailing to Buck Island for a great adventure of snorkeling. We anchored and tied down the sails and changed into swimsuits and applied lots of sunscreen. Taking many small boat trips to the beach, we began snorkeling in groups. While snorkeling, we saw green sea turtles, stingrays, parrotfish, nurse sharks, barracudas, angel fish, crabs, and many types of fish and coral. After our eventful day, we returned to the ship for a quick swim call, taco dinner, and evening chores. The night concluded with relaxation and singing sea shanties before bed.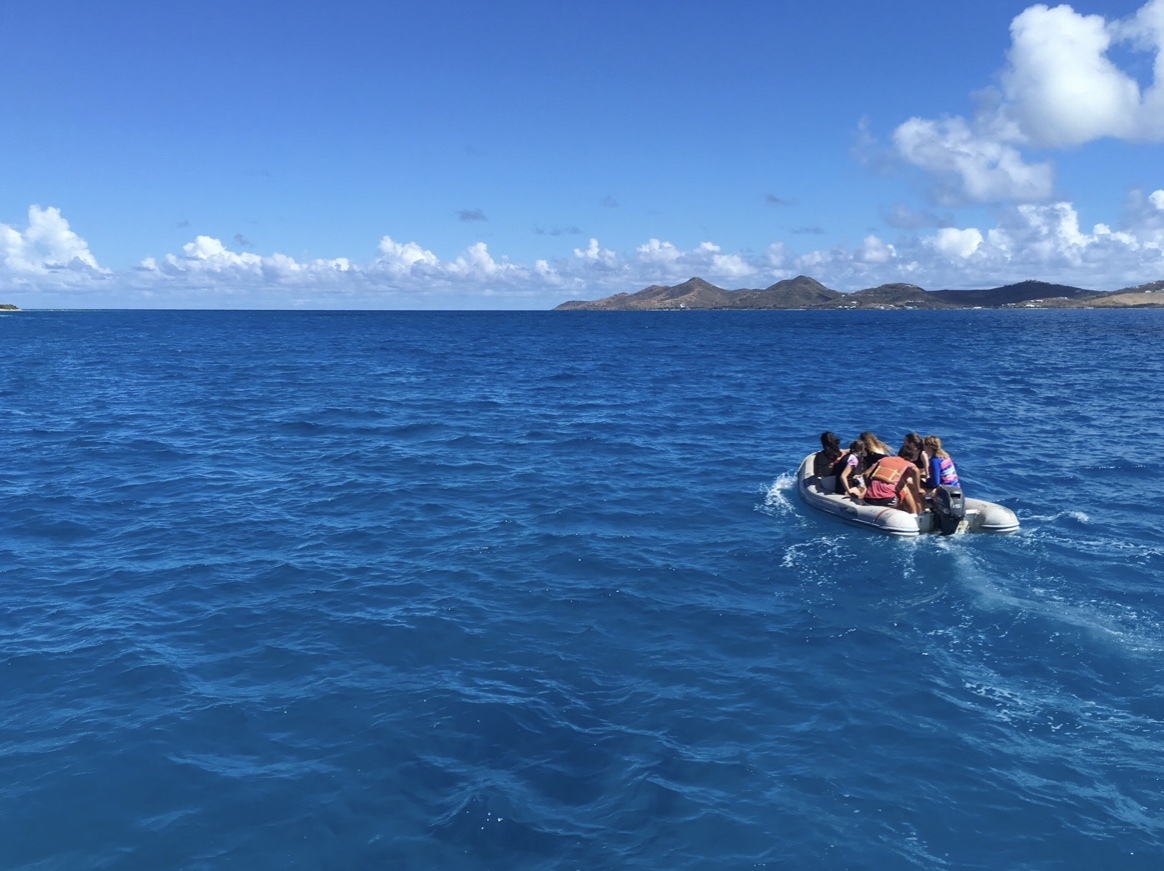 Follow the Roseway ship log here for blog posts and photos.
Follow all of the student ECS Blogs on Campus News!