Preparing Students for a Dynamic World Through Hands-On Seminars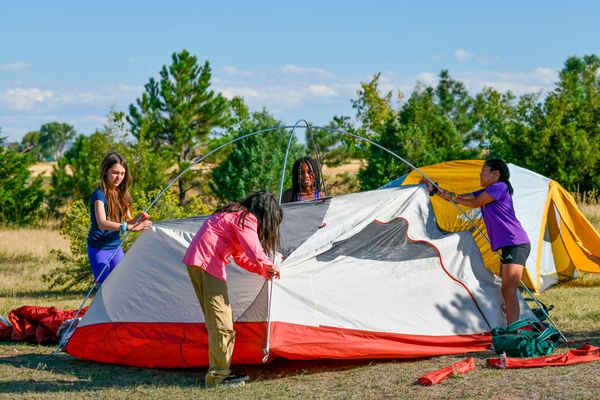 Estin Novak had long dreamt of experiencing Spanish language and culture, first-hand. That dream came true in the 12th grade when he received The Colorado Springs School's (CSS) John-Alex Mason Experience-Centered Seminar (ECS) Scholarship.
"To have a walk-in-the-life of a culture [you're] studying is a phenomenal opportunity," said Novak, who traveled to Granada, Spain, during his senior year and even lived with a host family for a few days.
The Colorado Spring School's ECS Scholarship was established in 2011 in loving memory of alumnus John-Alex Mason '94. As a student, Mason facilitated a multi-week, hands-on interdisciplinary educational experience on the art and history of Blues music.
CSS – a college-preparatory, day, and international school serving students grades PreKindergarten through 12 – offers experiential learning across all age levels to prepare students to lead in a dynamic world. Like CSS alumni before him, Mason was encouraged to pursue his passions and to discover new talents. Little did he know he would one day become a well-known Blues musician and even open for Blues legend B.B. King.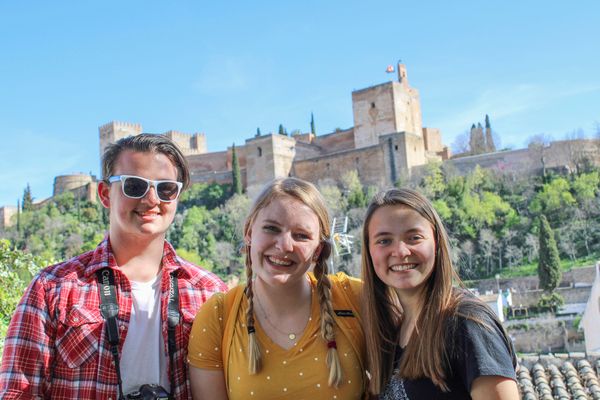 An integral part of the CSS Upper School curriculum, the ECS program is held for three weeks each March and provides students with the necessary skills to conduct large-scale academic investigations that will set them apart in college and beyond.
While in Spain, Novak enhanced his Spanish-speaking skills, explored topics related to the influence of Moorish culture on modern-day Spain, and engaged in meaningful service-learning projects with faculty and peers. In prior years, Novak – a 2020 CSS graduate – immersed himself in a wide range of ECSs, with topics ranging from the inner workings of the American criminal justice system to the economic, environmental, and societal implications of using natural energy resources in Iceland.
From Upper School to the Children's School, even the youngest CSS students – grades PreK through five – participate in two seminars annually. This all-inclusive program enables children to grow beyond their comfort zones at an early age via hands-on learning and problem-solving. Fall Adventure focuses on community-building activities and features overnight stays both on- and off-campus. Meanwhile each spring, the Children's School studies Colorado's early history and culture via Colorado Expedition, exploring local treasures such as Mesa Verde National Park and its well-preserved Ancestral Puebloan cliff dwellings.
For Middle School students, their three-part, annual seminar series kicks off with a group activity, such as mountain-climbing or camping, to set the tone for a community of peers who will journey through the academic year together. The remainder of the series features seminars that closely align with students' individual interests in the following categories: Outdoor Education, Arts, Social or Current Issues, STEM, and Life Skills. Whether choosing to participate in Things That Fly or Animal Communications, students learn to apply academic principles in a practical setting. The entire Middle School seminar experience culminates with an 8th-grade Walkabout, a nine-day exploration of Utah's canyon and river country, emphasizing leadership lessons and growth.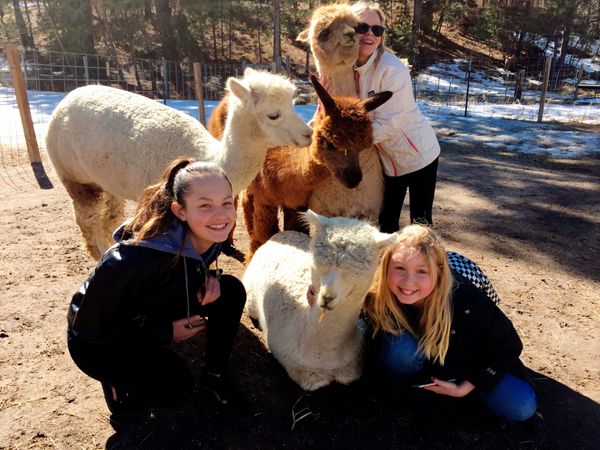 According to CSS parent Merrisue Baldwin P'24, P'26, her two children have gained confidence through these programs. "They take what they learn and apply it to real-world action in a safe place. It makes them want to experience more," she said.
With a focus on rigorous academic programs supported by experience-based learning, CSS students are active participants in learning and benefit more than students in traditional, passive educational environments.
"Students increasingly build independence and confidence as they progress through our programs," said Director of Student Programs Ann Petit. "They learn to care for themselves, others, and the natural world through age-appropriate challenges and experiences."