New Lower School Division Director Appointed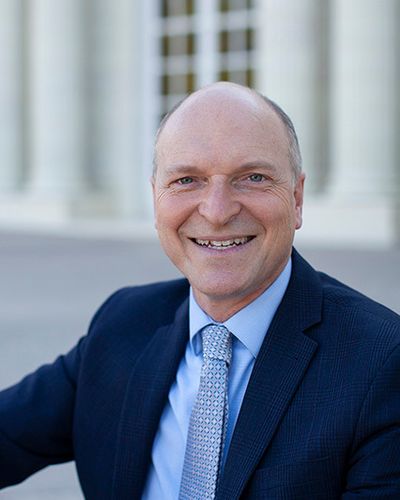 The Colorado Springs School is delighted to announce the appointment of its new Lower School Director, Nathan J. Mylin, effective July 1, 2022.

Mr. Mylin is an award-winning educator with more than 25 years of academic leadership experience both domestically and abroad, including a certification in School Management and Leadership from Roehampton University in England. He comes to CSS from Traders Point Christian Schools (TPCS) in Indiana, where he has served as elementary and middle school principal since 2018. Throughout his tenure at TPCS – home to approximately 615 students – Mr. Mylin has played an integral role in revamping the school's culture to include a vibrant outdoor and environmental education component as well as enhanced curriculum standards with an emphasis on engaging, hands-on science, mathematics, and social-emotional learning.

Prior to his time at TPCS, Mr. Mylin served as housemaster and head of junior boarding for a top-ranked independent boarding school, Merchiston Castle School in the United Kingdom, and spent five years as STEM coordinator and teacher at The Orchard School in Indianapolis. His 29-year teaching career in the field of STEM ranges from math and science to physics and calculus courses.

Mr. Mylin holds both a Master of Science in Education with a concentration in Educational Administration and a bachelor's degree in mathematics and physics from Butler University. A former Wilderness Leader for Cottonwood Gulch Organization, he looks forward to exploring the Pikes Peak region with his rising 9th-grade son, Renner, and wife, Heather.